JBOSS JTDS DRIVER DOWNLOAD
In accordance with what is expected from a JDBC jar, it contains a file java. That will help isolate the issue. Apparently the JDBC driver in JBoss has to be installed as a "module" in the server which is unfortunate as it decreases my options in terms of scripting and cannot be captured in source control. Do the SQL Server logs show anything? I'm fighting with this problem for several days and I has not been able to solve it. However, I am not sure one has to go all the way there and whether the directory structure is not just a convention to ensure segregation of modules. Dolfiz 2 3
| | |
| --- | --- |
| Uploader: | Mooguzuru |
| Date Added: | 4 October 2013 |
| File Size: | 38.88 Mb |
| Operating Systems: | Windows NT/2000/XP/2003/2003/7/8/10 MacOS 10/X |
| Downloads: | 4981 |
| Price: | Free* [*Free Regsitration Required] |
Email Required, but never shown. Your connection settings appear okay from a quick glance. I agree with you that in this case the error is misleading. I'm fighting with this problem for several days and I has not been able to solve it.
This content has been marked as final. However, I am not sure one has to go all the way there and whether the directory structure is not just a convention to ensure segregation of modules.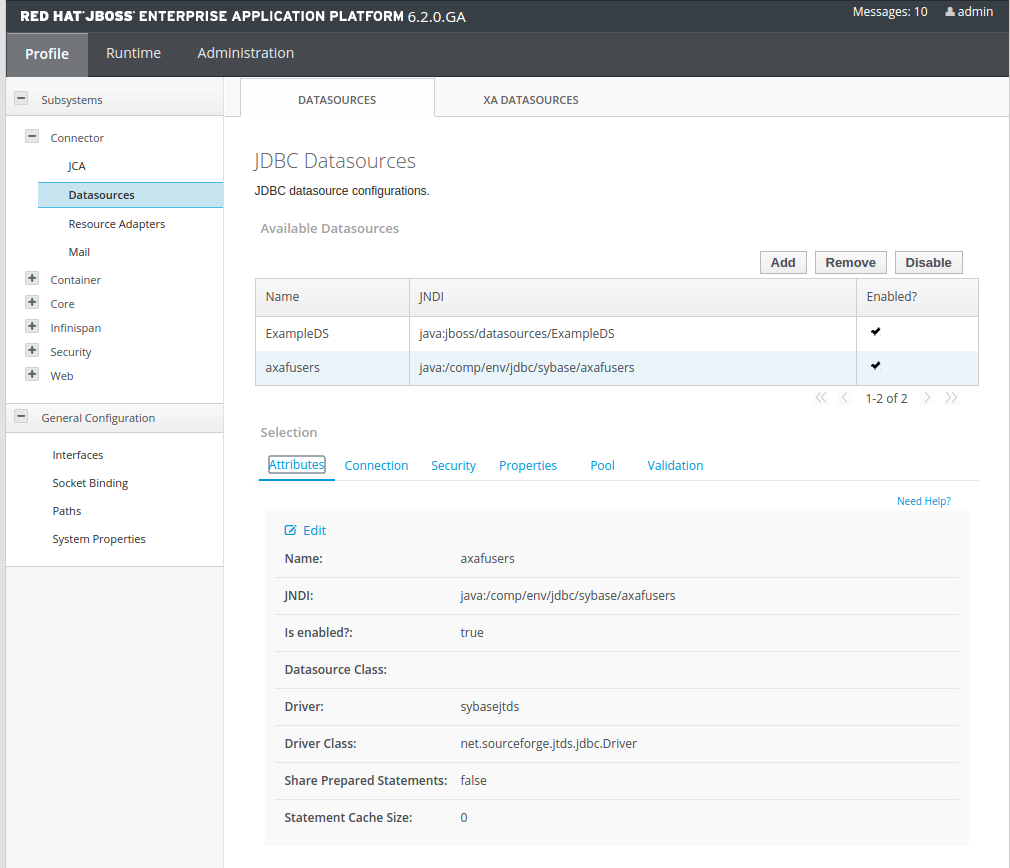 Let me explain better why JTDS is not working with your config. Do the SQL Server logs show anything?
Throwable while attempting to get a new connection: Please enter a title. The element for the h2 driver was already there, I just added the one about the sybasejtds driver. I was trying to configure a datasource in the application server to connect to database, using JTDS drivers. Stack Overflow works best with JavaScript enabled.
I did discover that the JTDS module has not been able to create the. You have to deploy it as module and you have to specify driver-class in standalone. You have to put there the vendor class implementing java.
JBoss – SQL Server – Datasource configuration (JTDS) – Stack Overflow
jboxs We have 2 possible case for jdbc driver: The JBoss server is a piece of excrement as attested by the fact that if you decided to comment out a section in the standalone. You can checkout this playground project of mine for a solution implementing what is described here.
The application server starts correctly but when I tried to test the datasource through jbosss admin console it spools jboas the following error: I don't really understand why using SQL Server Mgmt Studio I do not need to specify db instance name, but only db server name, and in the datasource, on the contrary, the database instance name is the only one needed.
I followed a kind of amalgam between the instructions found here and here.
Setup MSSQL datasource on Jboss AS 7 using jTDS
My guess it that the base problem was that the jtds module. If I try to add "driver-name" it I get a parse error. Sign up or log in Sign up using Google. By the way, I don't want to use Windows Authentication for the datasource but I tried also that way, unsuccessfully.
In accordance with what is expected from a JDBC jar, it contains a file java. I'll post an update. Should I use the latest one as server name in the connection string? It seems that i would have to use the single database name and not the database server name into the connection string. I am trying to move from JBoss 6 to JBoss 7 and am running into a few difficulties.
Furthermore, in my particular case, the database I was trying to connect to was a Sybase ASE 15 or 16, am not sure at the moment so the exotic factor is high. See Question with no answers, but issue solved in the comments or extended in chat The OP wrote: Apparently the JDBC driver in JBoss has to be installed as a "module" in the server which is unfortunate as it decreases my options in terms of scripting and cannot be captured in source control.
Post as a guest Name.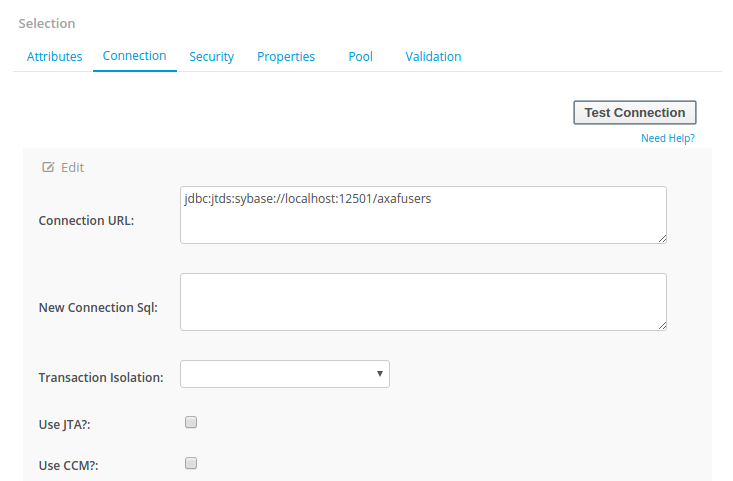 Inside it I've put the jtds